Happy 6th Birthday!

It's been another wonderful year at Little Bird! Thanks to all you Little Birds who have been a part of our community and who help make Little Bird Community Acupuncture such an amazing place! We hope to celebrate our birthday with as many of you as possible and we have all sorts of goodies to share. Please read on to learn about our birthday treats!
Birthday Party!!!
We are celebrating Little Bird's 6th birthday on Wednesday, June 1st! As a special birthday delight, all acupuncture appointments that day are FREE.  Appointments go quickly, but please feel free to check for last minute cancellations if you aren't able to snag a spot. And whether you have an appointment or not, we would love to have you stop by and celebrate with us.  We will have yummy treats and other goodies (AcuPass special, a raffle, and other birthday goodies) as part of the birthday fun!
5 for $75 AcuPass Special
We will once again have our sweet little AcuPass birthday deal. Our birthday bash will kick off a 5 for $75 AcuPass Special! That breaks down to $15 per treatment! The passes will be on sale from Wednesday, June 1st through Tuesday, June 7th only. (Limit two passes per patient. Passes are only available for purchase in person. No cards will be taken over the phone. AcuPasses do not expire.)
Birthday Shirt Clearance Sale!
As a special birthday treat, for the entire month of June we will be selling our LBCA t-shirts for $10. There are lots of great colors to choose from!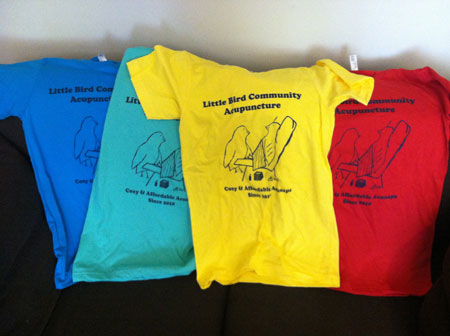 Raffle to Benefit POCA Tech!
We will kick off a month-long sale of raffle tickets benefiting POCA Tech at our birthday bash! There are lots of very cool prizes listed below:
1 Acu Pass good for 5 FREE returning patient treatments
2 Acu Passes each good for 1 FREE returning patient treatment
3 Acu Passes each good for 1 FREE New Patient treatment (a great gift for a friend or loved one)
1 copy of Why Did You Put That Needle There? the beloved patient guide to acupuncture
1 Little Bird Community Acupuncture T-Shirt
You can enter the raffle throughout the month of June. Tickets are $1 and can be purchased at the front desk. You can buy as many tickets as your heart desires. Winners will be chosen Friday, July 1st.
Welcome Ruby, Our New Office Greeter!
Ruby, our new office greeter, is a trained service dog who is very sweet and friendly. We love having her here! You are welcome to pet her and interact with her. She loves her Little Bird friends!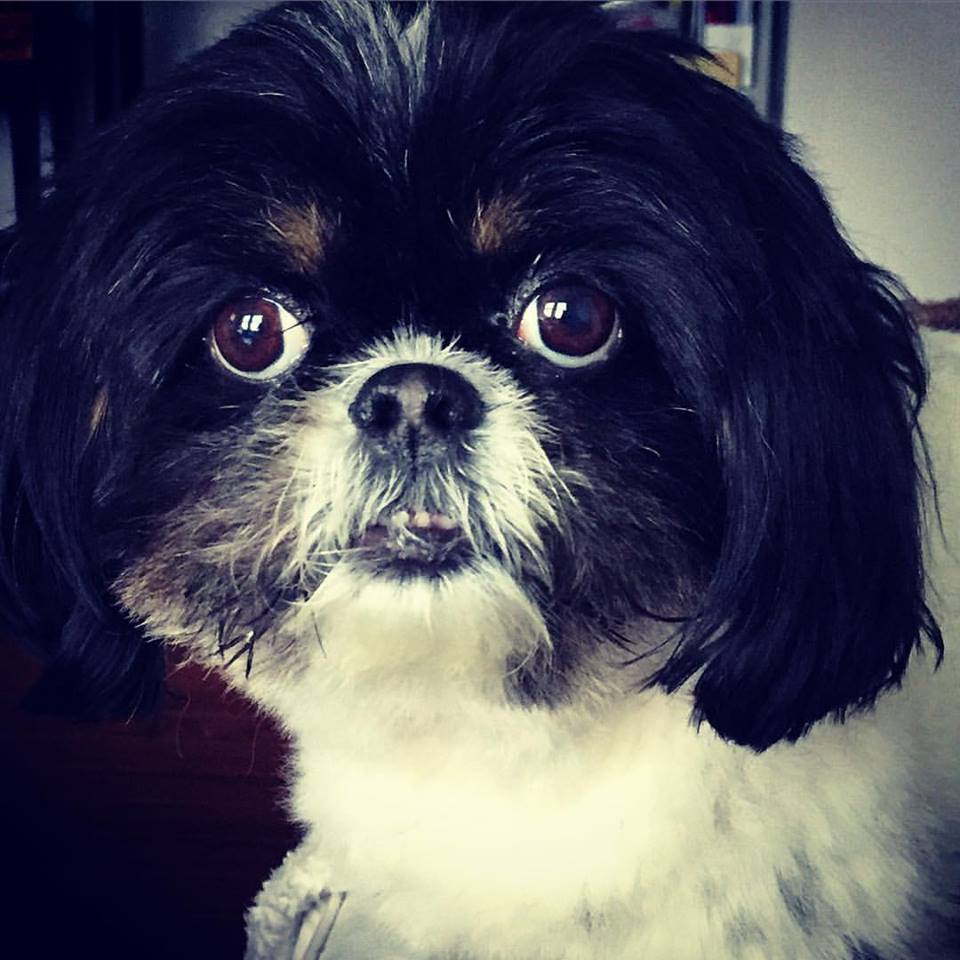 Thanks again for creating another incredible year here at Little Bird. We are so grateful to have you in our community and we look forward to another wonderful year together!
Best,
Little Bird Staff